Albemarle LifeQuest
Worksite Health Promotion Programs For Businesses & Industries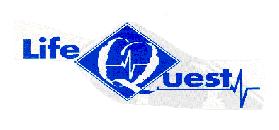 Healthy People 2010, a national framework for health promotion developed by the U.S. Department of Health and Human Services, defines a comprehensive workforce health promotion program as containing each the following core elements:
Individual health education that focuses on skill development and lifestyle behavior change
Supportive social and physical work environments, including established norms for healthy behavior and policies that promote health and reduce the risk of disease
Integration of the worksite program into the organization's administrative structure
Linkage to related programs, such as employee assistance programs
Screening programs, preferably linked to medical care service delivery to ensure follow-up and appropriate treatment as necessary and to encourage adherence
Research and evidence support investing in worksite health promotion programs as a strategy to improve employee health, increase productivity and control direct and indirect health related costs.
The LifeQuest Worksite Wellness program was developed by Albemarle Regional Health Services to offer the surrounding communities an integrated wellness program to implement at their individual worksites.
LifeQuest is designed to work in a wide variety of work settings ranging from large populations to very small groups. We realize that all worksites are not alike and have designed our program around that concept.
Program Components
The LifeQuest program contains a wide array of services to fit the needs of any worksite.
Health Screenings:
The Health Screening process is a vital part of any successful wellness program. It will become a valuable needs assessment tool for programs just getting started, as well as a means of tracking progress for existing programs.
The LifeQuest Health Screening Process:
A Computerized Personal Wellness Profile
Height, weight, BMI, and Body Fat
Blood Pressure Check
Cholesterol Test
Blood Sugar Test (if needed)
Tetanus Immunization (if needed)
An Individualized Health Education Consultation
A Computerized Individual Status Report or Progress Report
A Computerized Group Summary that outlines health risks and needs of a group
An Executive Summary
Group Results Presentation
Interventions
Several interventions are available through the LifeQuest program. They are geared to fit the various needs of employees at the worksite.
The following is a list of several program options:
Lowering Your Cholesterol
Controlling Your High Blood Pressure
Physical Activity Programs
Cancer Awareness
Nutrition
Stress Management
Low-Back Injury Prevention
Weight Management
Office Ergonomics
Asthma, Allergy, and COPD management
Overview of services and programs of Albemarle Regional Health Services
Tobacco cessation
The costs associated with the LifeQuest Program will vary according to which options you choose to implement. All information concerning the health status of employees will be kept confidential between the individual employee and Albemarle Regional Health Services.
Is your company ready to start on its own LifeQuest?
To receive additional information please contact us through this website.