Three Rivers Healthy Carolinians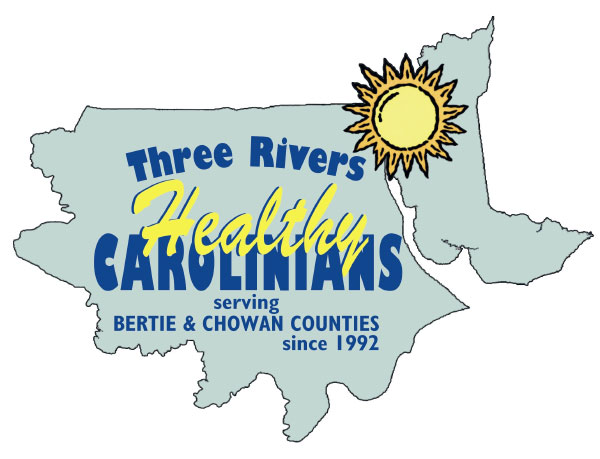 Three Rivers Healthy Carolinians of Bertie and Chowan counties is a collaborative community-based network dedicated to improving the quality of life for all of our residents by addressing and evaluating community issues, supporting health education, awareness and resource accessibility.
Through planning, implementing, evaluating wellness programs and encouraging overall healthier lifestyle choices our mission and vision can be accomplished.
Who are the members?
Community members are the most qualified to effectively identify and solve health and safety issues in their community! It takes the involvement of everyone in the community to carry out the mission of Three Rivers Healthy Carolinians. Members include diverse groups of people from schools, religious organizations, health care organizations and local government, but most importantly…IT TAKES YOU!!!



Activities & Announcements
Get the latest activities and announcements from Three Rivers Healthy Carolinians
Subcommittees of TRHC
Introducing the Working Subcommittees of Three Rivers Healthy Carolinians
Health and Wellness that is working to improving lifestyles to improve health. Areas of focus will include physical activity and nutrition.
Contact Us
Three Rivers Healthy Carolinians
202 W. Hicks Street
PO Box 808
Edenton, NC 27932
(252) 482-1199
Stay Connected with TRHC

Join our facebook page for the most up-to-date information about upcoming events you can participate in.